Introducing Our New Members – Please do business with and refer Chamber members.
ATTORNEYS
Walter G. Woods, P.A.
3766 SE Ocean Blvd.
Sewall's Point, FL 34996
Harbour Bay Plaza
(772) 210-5518
Walter G. Woods, Attorney At Law
WEDDINGS & PRIVATE EVENTS
Eventually Yours Wedding & Event Planners
1011 NW Fresco Way, Suite 102
Jensen Beach FL 34957
(561) 222-5140
Barbie Casuso, Owner
Website
ASSISTED LIVING FACILITY, SENIOR LIVING
Harbor Chase of Stuart
650 NW Fork Rd
Stuart FL 34994
(772) 261-2320
Estelle Mapp, Director of Sales & Marketing
Website
PRESSURE WASHING / MOBILE DETAILING
Oceanside Mobile Detailing & Pressure Washing
1550 SE N. Blackwell Dr
Port St. Lucie FL 34952
(772) 342-0300
Gage Mulka, Owner
MORTGAGES
Family Mortgage
601 University Blvd, Suite 104
Jupiter, FL 33458
(561) 625-2660
Sean Depasquale, Loan Officer
Website
INSURANCE
Becker Insurance Agency, Inc
742 NE Jensen Beach Blvd.
Jensen Beach, FL 34957
(772) 934-6006
Charlotte Becker, Owner
Website
CHURCHES
Jensen Beach Christian Church
1980 NE Church St
Jensen Beach, FL 34957
(772) 631-7331
Janet Calvert, President
INSURANCE
The Gray Agency LLC
1555 SW Jacqueline Ave
Port St. Lucie, FL 34953
(772) 446-4142
Paul Gray, President / CEO
Website
CLOTHING & ACCESSORIES
Beach Front Boutique
9815 S. Ocean Dr.
Jensen Beach, FL 34957
Nettles Island Plaza
(772) 229-3181
Petra Robinson, Manager
CLOSETS & SHOWERS REMODELING
Coastal Closets & Showers
4483 SE Commerce Ave
Stuart, FL 34997
(772) 888-2520
Chase Lurgio, Manager
Website
HAIR SALONS & BEAUTY SERVICES
Amalie Beauty Bar
902 NE Jensen Beach Blvd.
Jensen Beach, FL 34957
(772) 334-0106
Diana Fell, Owner
Website
CLEANING SERVICES/ HOUSEKEEPING
Casey's Cleaning LLC
1330 NE Jensen Beach Blvd.
Jensen Beach, FL 34957
(772) 370-1581
Cindy Nacca, Owner
Website
RESTUARANTS
Key West Diner
1619 NW Federal Highway
Stuart, FL 34994
North Stuart Plaza
(772) 692-7822
George Tsiopelas, Owner
HATS (RETAIL)
Hot Hats of Key West
3758 SE Ocean Blvd.
Sewall's Point, FL 34996
Harbour Bay Plaza
(305) 294-1333
Website
WEB DESIGN
SeaShell Digital
5640 SE Winged Foot Dr.
Stuart, FL 34997
(772) 214-1048
Linda Horstmyer, Principal
Website
UTILITY BILL AUDITING SERVICE
Expense Reduction Advisors
(888) 566-1305
Bob Anthes, Advisor
Website
HARDWARE, PAINT STORE, WATER TREATMENT
Peter's Hardware Center
1140 NE Jensen Beach Blvd
Jensen Beach, FL 34994
(772) 600-5088
Peter Wernick, Owner
Website
GARAGE INSTALLATION & REPAIR
Guaranteed Garage Repair
629 NW Buck Hendry Way
Stuart FL 34994
(732) 558-8588
Tracey Yodice, President
Website
PLUMBING CONTRACTORS
Signature Plumbing
3805 Investment Lane, Suite 4
West Palm Beach FL 33404
(772) 678-1444
Adrienne Schoenwalder, Marketing
Website
HOTEL, MOTELS & RESORTS
VACATION RENTALS
Plantation Beach Club at Indian River Plantation Resort
329 NE Tradewind Lane
Stuart FL 34996
(772) 225-0074
Amanda Ciolino, Sales Manager
Website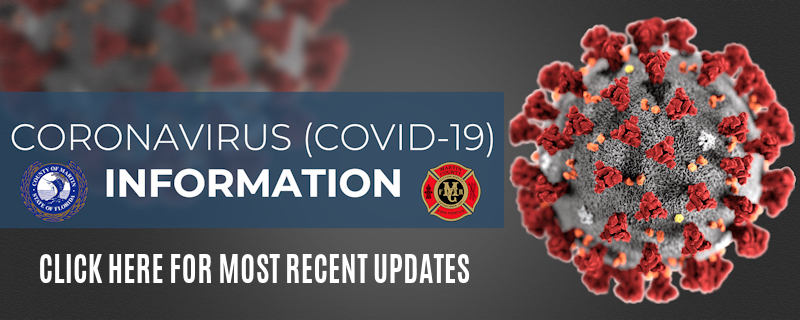 Martin County continues to monitor and respond to the rapidly evolving situation related to COVID-19 (Coronavirus). Protecting the health and safety of our employees, residents and visitors remains our primary concern and we continue to make decisions based on Centers for Disease Control and Prevention and Florida Department of Health recommendations, as well as direction from the state and federal level.
[/spb_row]