Introducing Our New Members – Please do business with and refer Chamber members.
PHOTOGRAPHY
JAS Photogroup
Stuart, FL 34997
(914) 318-5118
Josofia08@gmail.com
www.jasphotogroup.com
JoAnne Sofia, Photographer
GOLF COURSES (PUBLIC)
PGA Golf Club
1916 Perfect Drive
Port St. Lucie, FL 34986
(800) 800-GOLF (4653)
contact@pgagolfclub.com
www.pgavillage.com
Adriana Vizcaya, Director of Marketing
REAL ESTATE
Rio Marine Village
Jupiter, FL 33458
(561) 575-6455
dannysimon@flfholdings.com
www.flfholdings.com
Danny Simon, Vice President
INSURANCE AGENCY
Aflac
Palm City, FL 34990
(917) 771-1903
dawn_maschas@us.aflac.com
Dawn Maschas
RESTAURANTS
Zaxby's
4200 NW Federal Hwy
Jensen Beach, FL 34957
(772) 444-3961
teddylane86@yahoo.com
www.zaxbys.com
Teddy Lane, Managing Partner
BEHAVIORAL THERAPY
Coral Shores Behavioral Health LLC
5995 SE Community Dr.
Stuart, FL 34997
(772) 403-4000
kameliya.sapundzhieva2@uhsinc.com
www.coralshoresbehavioral.com
Kameliya Sapundzhieva, Director of Business Development
INTERIOR DESIGNERS
Michele Ivanek Interior Design
Jensen Beach, FL 34957
(772) 208-7176
micheleivanek@gmail.com
www.micheleinteriordesign.com
Michele Ivanek, Owner/ Manager
COFFEE SHOPS, RESTAURANTS,
WEDDING VENUS
Le Café Carla
3350 NE Indian River Dr
Jensen Beach, FL 34957
(772) 444-3976
info@lecafecarla.com
www.LecafeCarla.com
Carla Holbrook, Owner
RESTAURANTS
Philly Down South
825 NE Ocean Blvd
Stuart, FL 34996
(772) 284-5091 EXT 112
phillydownsouth@gmail.com
www.phillydownsouth.net
Jim Leary, Owner
CLOTHING & ACCESSORIES
Clothes 4 Less
3281 NW Federal Hwy
Jensen Beach, FL 34957
(772) 934-6156
clothes4less@gmail.com
Jemma Weinberg, Owner
ACCOUNTANTS/TAXES/
BOOKKEEPING
NaviPay Payroll Services LLC
2479 SE Dixie Hwy
Stuart, FL 34996
(772) 208-9655
info@navipays.com
www.navipays.com
Sergio Nativi, President
MOLD REMEDIATION
Ecostrike LLC
10995 SE Federal Hwy. Ste 1
Hobe Sound, FL 33455
(561) 990-6653
office@ecostrike.com
www.ecostrike.com
Angie Gillespie, Office Administrator
GARAGE INSTALLATION
& REPAIR
Holt's Reliable Garage Door Repair
Port St. Lucie, FL 34952
(772) 999-1125
holtsreliableGDR@icloud.com
www.holtsreliableGDR.com
Ryan Holt, Owner/Operator
INSURANCE AGENCY
Humana MarketPOINT, Inc
3060 SW Martin Downs Blvd.
Palm City, FL 34990
(561) 370-8812
dfrancois@humana.com
www.humana.com
Daphkare Francois, Sales Marketing Support Executive
KITCHEN & BATH REMODELING
Anchor Kitchen and Bath LLC
6486 SE Phillips Bend Ave.
Stuart, FL 34997
(860) 558-7333
anchorkitchens@gmail.com
Nina Fenn, Owner
WEDDING PLANNING &
PRIVATE EVENTS
Serene Events / Drinks By Dawn
Port St. Lucie, FL 34953
(772) 249-0550
Sereneevents18@gmail.com
www.drinksbydawn.com
Dawn Martin, Owner
ATTORNEYS
Sherrard Law Group
34 SE 5th Street
Stuart, FL 34994
(772) 283-9322
office@sherrardlawgroup.com
www.sherrardlawgroup.com
Trevor Sherrard, Esq.
ATTORNEYS
The Loutos Law Firm
682 NE Jensen Beach Blvd
Jensen Beach, FL 34957
(772) 418-7006
jon@loutoslaw.com
www.loutoslaw.com
Jonathon Alford, Litigation Attorney
NONPROFIT/ASSOCIATIONS
Indian River Keeper
Port St. Lucie, FL 34957
(772) 521-1882
keeper@theindianriverkeeper.org
www.theindianriverkeeper.org
Mike Conner, Executive Director
CLOTHING & ACCESSORIES
J. McLaughlin
3738 SE Ocean Blvd.
Stuart, FL 34996
(772) 286-7930
bswitek@jmclaughlin.com
www.jmcluaghlin.com
Barbara Switek, Store Manager
DENTISTS
Fresh Family Dental
1921 NW Federal Hwy
Stuart, FL 34994
(772) 905-3655
hello@freshfamilydental.com
www.freshfamilydental.com
David Burke, President
REAL ESTATE (COMMERCIAL)
NAI Southcoast
2055 S Kanner Hwy
Stuart, FL 34994
(772) 286-6292
jeff@naisouthcoast.com
www.naisouthcoast.com
Jeff Allman, Associate
CHIROPRACTIC PHYSICIANS
Hope Health & Wellness
688 SE Monterey Rd
Stuart, FL 34994
(772) 419-7569
donald@myhopehealth.com
www.myhopehealth.com
Donald Bowen, Manager
MARINAS/BOAT SLIPS/
MOORING
Jensen Beach Mooring Field Facility
2402 NE Causeway Blvd
Jensen Beach, FL 34957
Jensen Beach Causeway
(772) 320-3184
mhuskin@martin.fl.us
Website
Mike Huskin, Harbormaster
EVENT FUNDRAISING/
WINE TASTINGS
OneHope Wines With Jill
600 SW Aster Rd
Port St. Lucie, FL 34953
(772) 240-0487
Jill.m.hanson@hotmail.com
www.onehopewine.com
Jill M. Hanson, Owner
RESTAURANTS
Stringers Tavern & Oyster Bar
3754 SE Ocean Blvd
Stuart, FL 34996
(772) 210-2876
dustins@stringerstavern.com
www.stringerstavern.com
Dustin Spadavecchia, General Manager
ATTORNEYS
Law Office of Richard D. Kibbey, P.A.
416 SW Camden Ave
Stuart, FL 34994
(772) 206-3333
kibbeylegal@gmail.com
www.richardkibbey.com
Dana Kibbey, Office Manager
PEST CONTROL
Green Pest Services, LLC
Port St. Lucie, FL 34953
(772) 528-5839
greenshane1987@gmail.com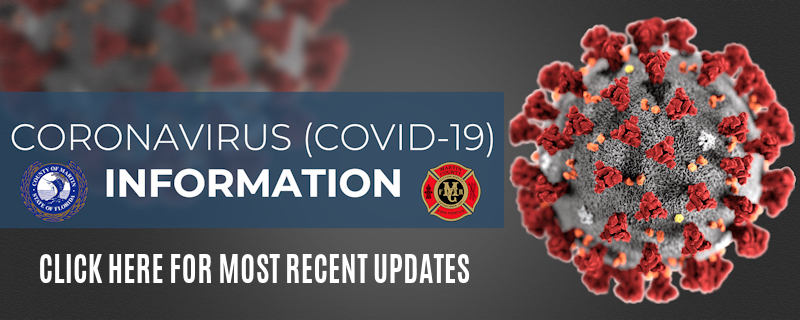 Martin County continues to monitor and respond to the rapidly evolving situation related to COVID-19 (Coronavirus). Protecting the health and safety of our employees, residents and visitors remains our primary concern and we continue to make decisions based on Centers for Disease Control and Prevention and Florida Department of Health recommendations, as well as direction from the state and federal level.
[/spb_row]