The Taste of Jensen, a Jensen Beach holiday tradition, will be held outdoors, Tuesday, December 8, 2020, in downtown Jensen Beach. Due to the COVID-19 impact, the Taste of Jensen event will be adopting best practices to encourage a healthy and safe experience for all. Taste patrons will get the opportunity to taste and sample food and beverages from the finest eateries in Jensen Beach and be entertained with live holiday music.
The event will again feature the lighting of the community's 26' tall Christmas Tree that will sparkle in downtown Jensen Beach throughout the holiday season. During the event, the Town of Ocean Breeze will parade dozens of decorated golf carts through downtown Jensen Beach.
Each year participating restaurants compete for awards including People's Choice, Best Presentation, Best Appetizer, Best Featured Entrée, Best Dessert, and Best Beverage.
Tickets are $35 per person and advance reservations are available here online, and can also be made at the Jensen Beach Chamber of Commerce, Seacoast Bank (Jensen Beach Blvd. location), and Jan's Place Restaurant. Event arrival times for guests will be staggered every 30 minutes beginning at 5:30pm through 7:30pm. The event concludes at 8pm.
The Taste of Jensen is an outdoor event and will implement appropriate policies in accordance with government COVID-19 recommended guidance to keep attendees and participants safe and healthy. Attendance to the event can be made by reservation. Each reservation will be assigned a specific arrival time. Upon arrival to the event all reservations will be confirmed, and a temperature check will be taken.
Introducing Our New Members – Please do business with and refer Chamber members.
HARDWARE, PAINT & SUPPLIES, WATER TREATMENT
Peter's Hardware Center
1140 NE Jensen Beach Blvd
Jensen Beach, FL 34994
(772) 334-4626
Peter Wernick, Owner
www.petershardware.com
GARAGE INSTALLATION & REPAIR
Guaranteed Garage Repair
629 NW Buck Hendry Way
Stuart, FL 34994
(772) 877-3877
Tracey Yodice, President
www.guaranteedgaragerepair.com
HOTELS, MOTELS AND RESORTS
VACATION RENTALS
Plantation Beach Club
Indian River Plantation Resort
329 NE Tradewind Lane
Stuart, FL 34996
Hutchinson Island
(772) 225-0074
Amanda Ciolino, Sales Manager
www.floridagrandvacations.com
amanda.ciolino@hgv.com
PET FOOD & SUPPLIES
Wagnolia's
2701 SE Ocean Blvd.
Stuart, FL 34996
Cedar Pointe Plaza
(772) 600-7446
Michele Tucker, Owner
www.wagnolias.com
RESTUARANTS
Kyle G's Hutchinson American Kitchen
10867 S. Ocean Dr.
Jensen Beach, FL 34957
Hutchinson Island
(772) 807-1404
Kyle Greene, Owner
www.hutchinsonkitchen.com
YOGA STUDIOS
Ohana Tree Massage & Yoga
1044 NE Jensen Beach Blvd.
Jensen Beach, FL 34957
Commercial Plaza
(888) 229-7255
Jeannie Bautista, Owner
www.ohanatreewellness.com
RESTAURANTS/CATERING
Deliteful Kitchen Piano & Wine Bar
2401 SE Ocean Blvd.
Sewall's Point, FL 34996
Harbour Bay Plaza
(772) 324-3413
Jessica Addams, Owner
WEDDING PLANNING & PRIVATE EVENTS,
EVENT PLANNING
Elegant Events by Amy Cimber
(917) 362-4546
Amy Cimber, Owner
www.amyselegantevents.com
CONCIERGE SERVICES
The Front Desk Belle Concierge Services
(772) 202-0376
Kathy E. Larlee, President
www.frontdeskbelle.com
ADVERTISING & ONLINE MARKETING
GifTicket Inc.
(844) 443-8258
Kathey E. Larlee, President
www.gifticketinc.com
HOME HEALTH CARE,
SENIOR SERVICES/RESOURCES
Aging In Place Inc.
(217) 607-9435
Lisa Robinson, Owner
www.homewithhueys.com
CONTRACTORS (BUILD/RENOVATE)
Proctor Construction Company, LLC
10521 SW Village Center Drive, Ste 200
Port St. Lucie, FL 34987
(772) 234-8164
Sarah Testa, Marketing Manager
www.proctorcc.com
CONTRACTORS (BUILD/RENOVATE)
Skyro Renovations, LLC
(772) 353-1620
Scott Hansen, Owner
REAL ESTATE (COMMERCIAL)
Treasure Coast Commercial Real Estate
742 NW Dixie Hwy
Stuart, FL 34994
(772) 288-6646
(303) 358-1762
Zachary Hascall, Owner
www.TCcommercialRE.com
zach@TCCommercialRE.com
ASSISTED LIVING FACILITY, SENIOR LIVING
Harbor Chase of Stuart
650 NW Fork Rd
Stuart FL 34994
(772) 261-2320
Estelle Mapp, Director of Sales & Marketing
Website
REAL ESTATE SALES & RENTALS
Benchmark Group at Keller Williams
Keller Williams Realty
(772) 480-7089
Sarah Beth Wright, Realtor
www.viewstuartareahomes.com
beth@benchmarkgroupre.com
RESTAURANTS, PIZZA
Santo's Wood Fired Pizza Restaurant
1319 NE Sunview Terrace
Jensen Beach, FL 34957
(772) 204-1185
Santo LoCicero, Owner
www.santospizzarestaurant.com
BICYCLE SALES, REPAIRS & RENTAL
Bikes Plus
1300 NE Jensen Beach Blvd.
Jensen Beach FL 34957
Hawk Head Plaza
(772) 444-3526
www.triathletica.com
Sabastian Lahara, Owner
Bikes Plus
808 SW Federal Highway
Stuart FL 34994
Publix Plaza
(772) 692-5505
www.triathletica.com
Sabastian Lahara, Owner
RESTAURANTS, PIZZA
Gigi's Italian Restaurant & Pizzeria
1322 NE Jensen Beach Blvd.
Jensen Beach FL 34957
Hawk Head Plaza
(772) 225-6444
www.gigisitalia.com
Luigi Lahara, Owner
HAIR SALONS & BEAUTY SERVICES
Belle Papillon Hair Salon LLC
3190 NE Maple Ave. #12
Jensen Beach, FL 34957
Downtown Jensen Beach
(772) 208-5370
Patricia Small, Owner
OCCUPATIONAL THERAPY
Pediatric Therapy Connections
3328 NE Sugarhill Dr
Jensen Beach, FL 34957
Marques Key at Sugarhill
(772) 301-8891
www.ptherapyconnections.com
Kelly Louviere, Owner
CHILD DEVELOPMENT
Sing N' Sprout Music and Movement Studio
3328 NE Sugarhill Dr
Jensen Beach, FL 34957
Marques Key at Sugarhill
(772) 301-8891
Kelly Louviere, Owner
ADVERTISING & MARKETING
Step On It LLC
2422 SE Garden Terrace #206
Port St. Lucie, FL 34952
(954) 249-7574
www.steponitllc.com
Stephanie Siefker, Owner
HOTELS, MOTELS & RESORTS
Vistana Beach Club
10740 South Ocean Dr.
Jensen Beach, FL 34957
(772) 229-9200
www.vistanabeachclub.com
Keith Odza, General Manager
TRAVEL AGENT (INDEPENTENT)
Happy Gypsy Travels
Port St. Lucie, FL 34953
(772) 206-0542
dianneloughary@inteltravel.com
Dianne Loughary, Travel Agent
INSURANCE AGENCY
The Ingraham Group
953 NE Jensen Beach Blvd
Jensen Beach, FL 34957
(772) 303-3013
Eric Ingraham, Insurance Agent
ARCHITECHT
Harvard Jolly Inc.
2047 Vista Pkwy Ste. 100
West Palm Beach, FL 33411
(561) 478-4457
www.harvardjolly.com
Gina Tercilla, VP Marketer
HAIR SALONS AND BEAUTY SERVICES
GT Lash And Brows
3290 NE Indian River Dr.
Jensen Beach, FL 34957
(772) 643-3988
www.gtlashandbrows.com
Gia Tran, Owner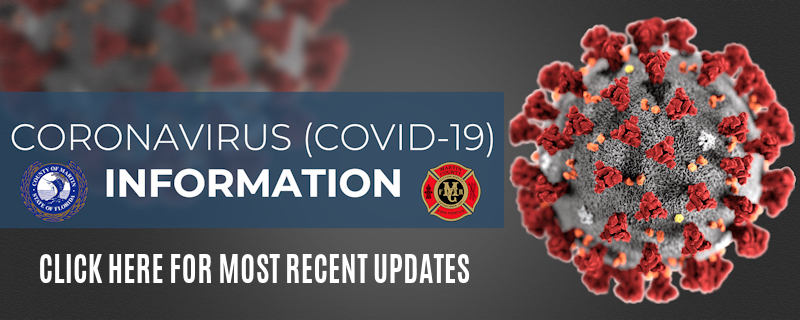 Martin County continues to monitor and respond to the rapidly evolving situation related to COVID-19 (Coronavirus). Protecting the health and safety of our employees, residents and visitors remains our primary concern and we continue to make decisions based on Centers for Disease Control and Prevention and Florida Department of Health recommendations, as well as direction from the state and federal level.
[/spb_row]