Four new Jensen Beach restaurants, a new food retail and wholesale business, and local landmark restaurants all took top honors at Tuesday night's 19th annual Taste of Jensen holiday event.
Pineapple Jack's Bistro was awarded the Taste of Jensen People's Choice Award for the second year in a row. Pineapple Jack's Bistro is in downtown Jensen Beach and their winning menu included Pork Roulade filled with Ham and Herb Cream Cheese, wrapped in bacon and served with a Swiss Mornay Sauce and Roasted Red Bliss Potatoes.
Other award winning categories include: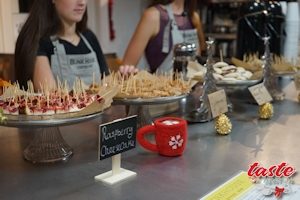 Best Beverage:TIE
Santo's Wood Fired Pizza – Sicilian Homemade Red Wine
Bunkhouse Coffee Bar – Espresso

Best Dessert: TIE
11 Maple Street Restaurant- Peanut Butter Pie & Flourless Chocolate Torte
Santo's Wood Fired Pizza Restaurant– Tiramisu
Best Entree: TIE
Jan's Place Steak and Seafood House – Prime Rib Au Jus
New England Fish Market & Restaurant – Haddock Milanese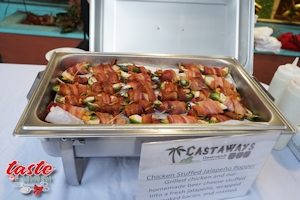 Best Appetizer:
Castaway's Gastropub – Chicken Stuffed Poppers
Best Sandwich:
Mulligan's Beach House Bar & Grill – Fried Fish Slider
Best Smoothie:
Smoothie King – Caribbean Way Smoothie
Best Presentation (Restaurant):
The Magic Oyster Bar & Seafood Grill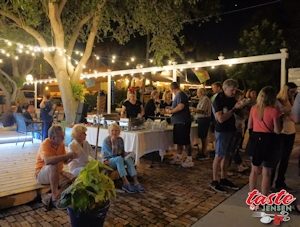 Best Presentation (Food Retail and Wholesale Business):
Adventure Seafood
The popular downtown Jensen Beach holiday event sold out for the eighteenth year in a row. Next year, Taste of Jensen, will be celebrate its twentieth anniversary event on Tuesday, December 12, 2017.Expect new additions to the popular festival holiday event, including two new award categories, "Best Take It Home and Make It Entrée" and "Best Vegetarian Dish".